Veloc-t in Space!
February 15, 2022
Quick note to start – if you want to keep up-to-date on the latest TestTubeGames goings-on – I'd suggest you keep an eye on my Twitter feed or join the Discord. This space will likely just be for larger announcements, at least for the moment.
As of December, it was 10 years since Velocity Raptor's initial release. So to mark the occasion, I released a brand new relativistic toy: Veloc-t in Space!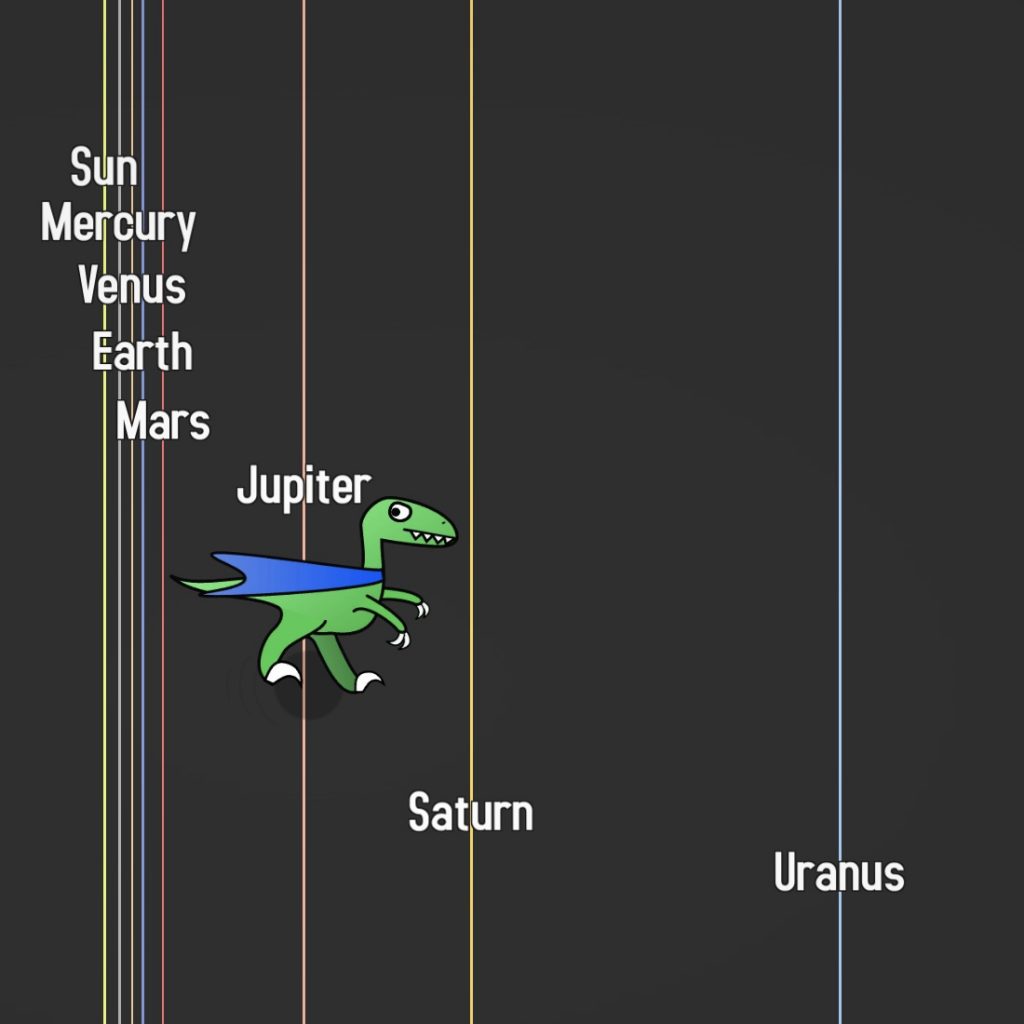 Race through the solar system (and beyond) at nearly the speed of light. Along the way, get a close look at the length contraction and weird time-travel effects that special relativity brings. It is available to play for free here: play Veloc-t in Space.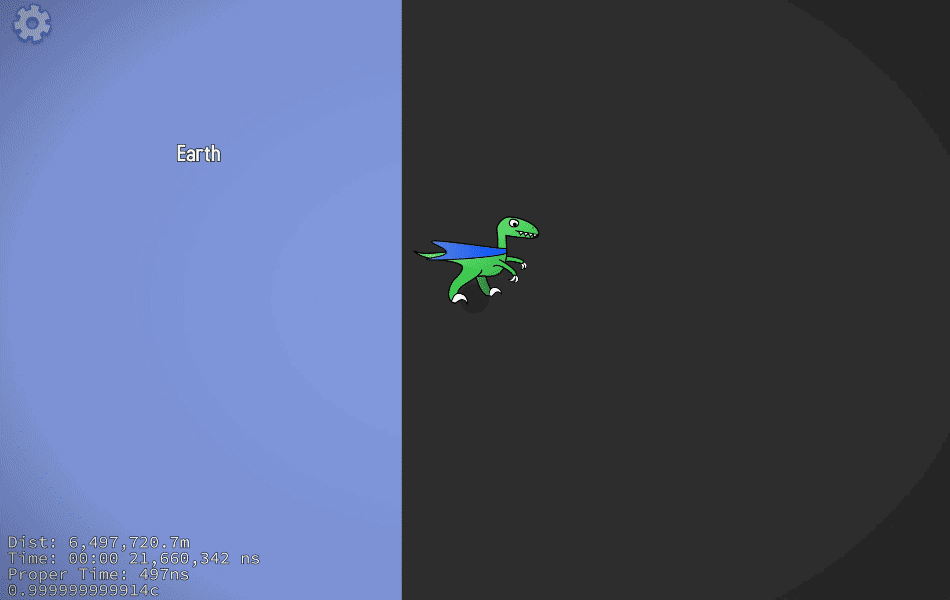 If you'd like to take a trip down memory lane for Velocity Raptor, here's a Twitter thread where I did some navel gazing about its past, present, and future.
-Andy