Fling Planets and Explore Physics
A 2D sandbox on a galactic scale.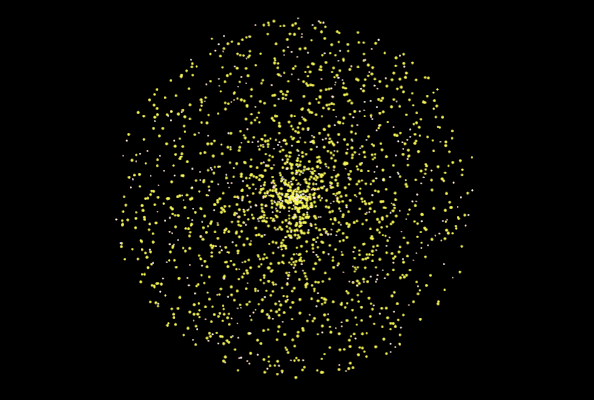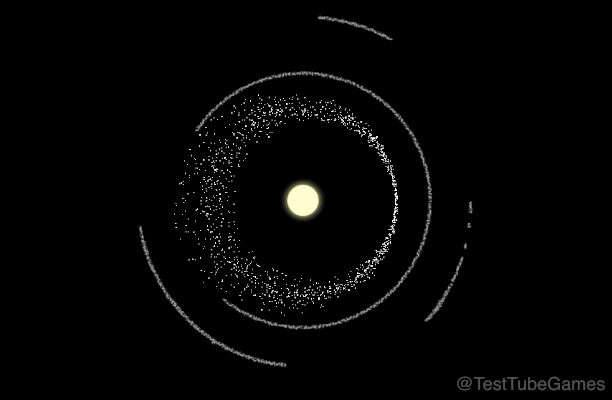 Downloadable for PC & Mac
On a Chromebook? Click here.
Crunch through real (and pretend) Physics
Explore Newtonian gravity, general relativity, or invent your own physics.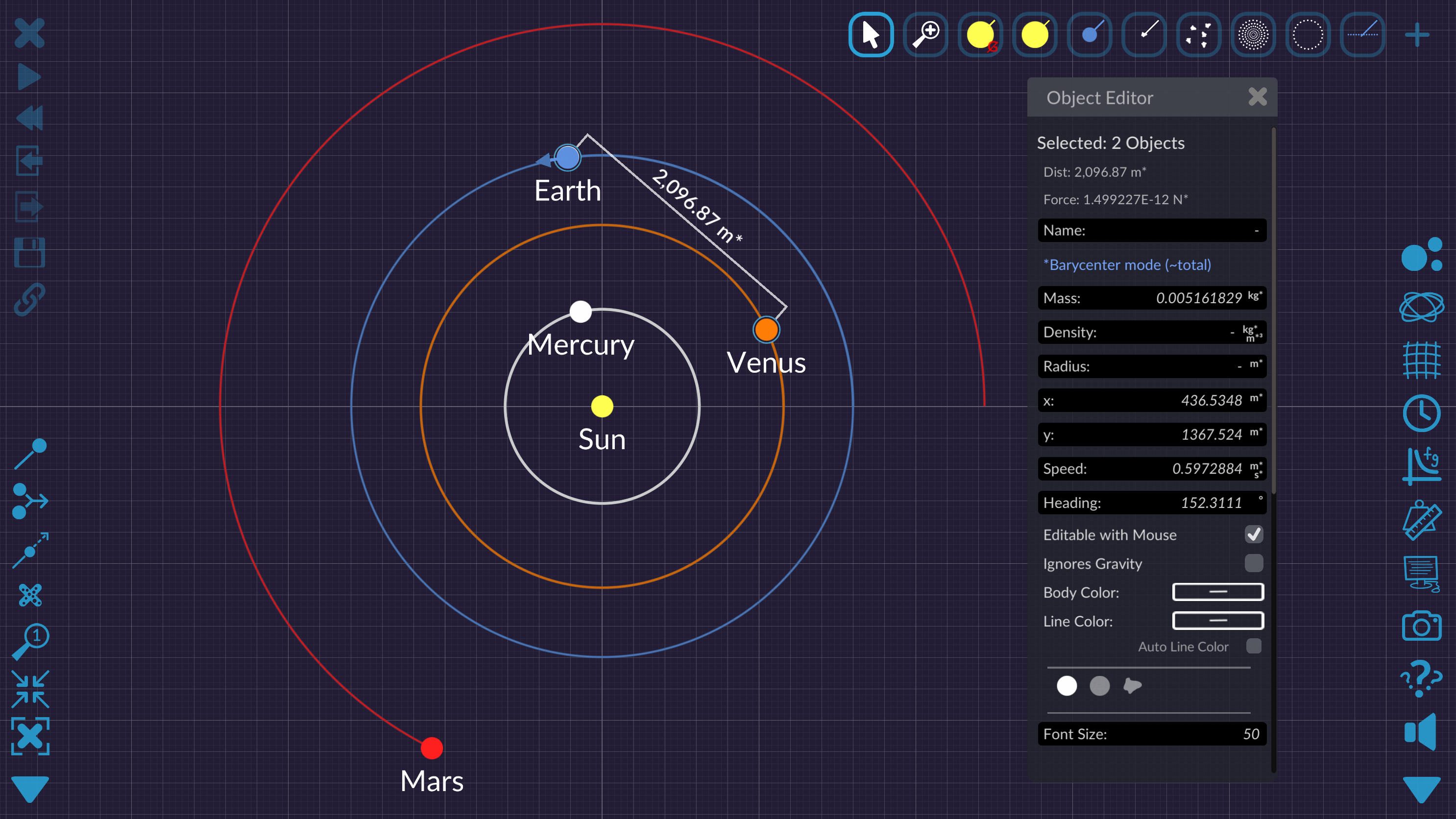 Build Art
So many pretty orbits...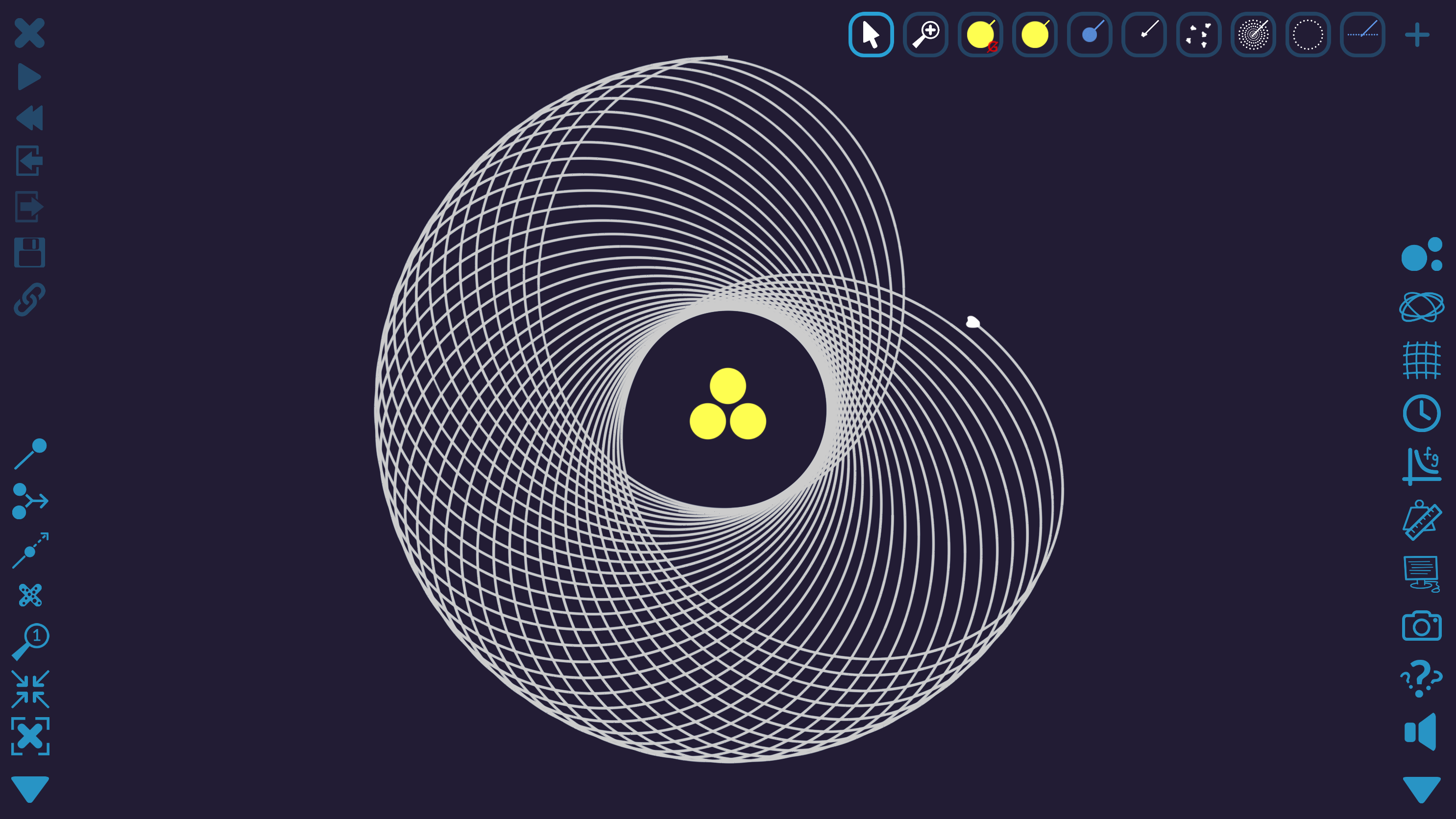 Highly optimized
Fling hundreds of thousands of objects.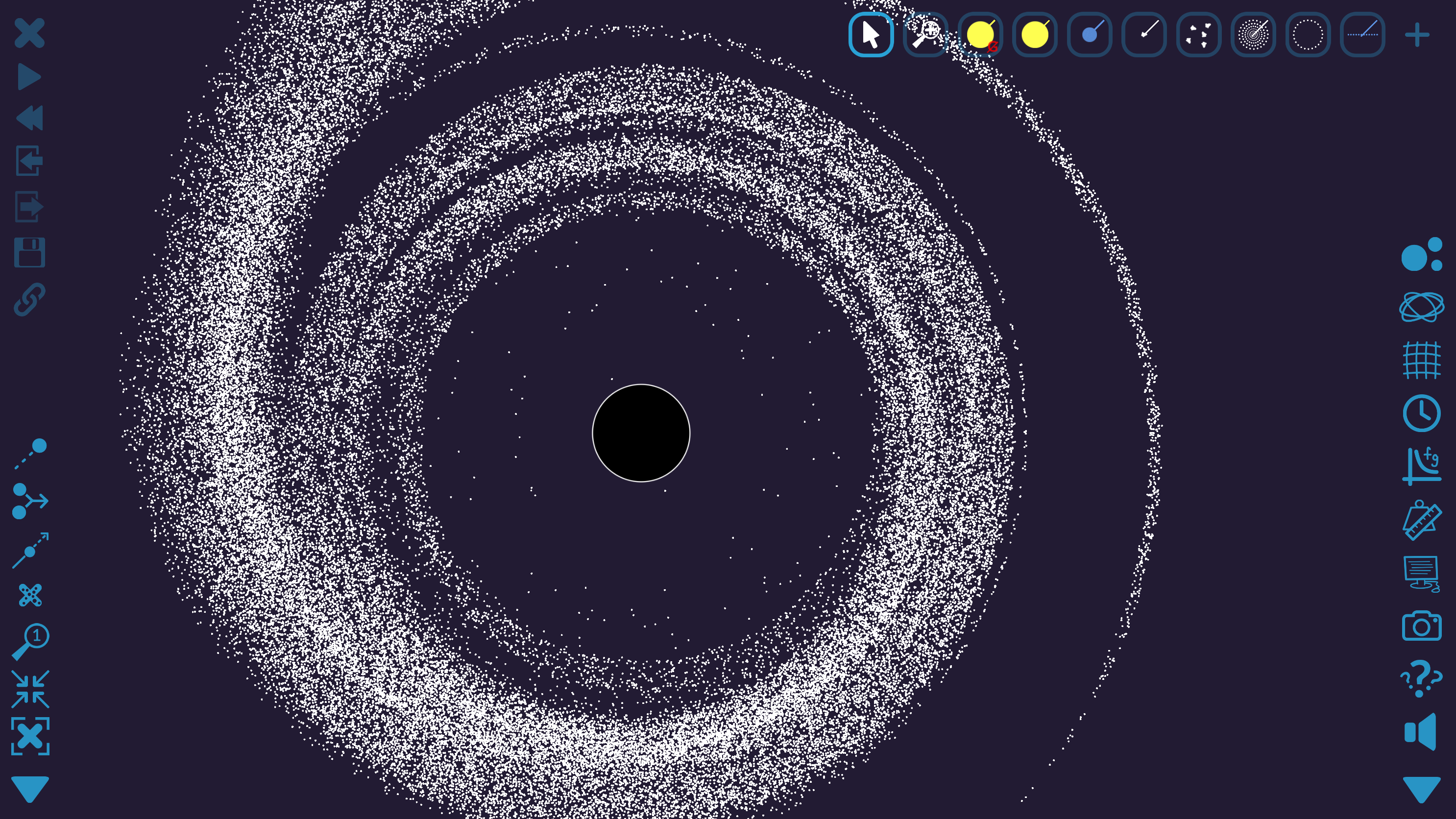 Tons of Features
Listen, it has gravity. It has simulations. And if you've played the free online version, you have some idea of what it can do. But what sweet extras does the full version have?
Some differences you can expect:
More objects -- Want tens or even hundreds of thousands zipping around? Great!
Rewind button, for when you make an oops.
Fullscreen mode, to see every little asteroid.
More images for planets, and mod support to add your own.
More physics -- change the units (like m, kg, au, days, etc), invent weirder force laws.
General Relativity... Black. Holes.
Change all the colors, you artist, you.
Bouncing! Also known as squishy smashing.
Run the sim even faster! I know you have places to be.
Learn more about all the differences by reading here: free vs full.
Let Gravity Pull You In
What will you discover?