Escape from the Standard Model
A puzzle game built on the rules of particle physics. Use protons, neutrons, muons, quarks, and more to help Agent Higgs hide. All the forces you know and love make an appearance - electromagnetism, the strong force, even the weak force!
The game is unreleased, and currently under development. Join us in the Discord to help playtest or get a sneak peek!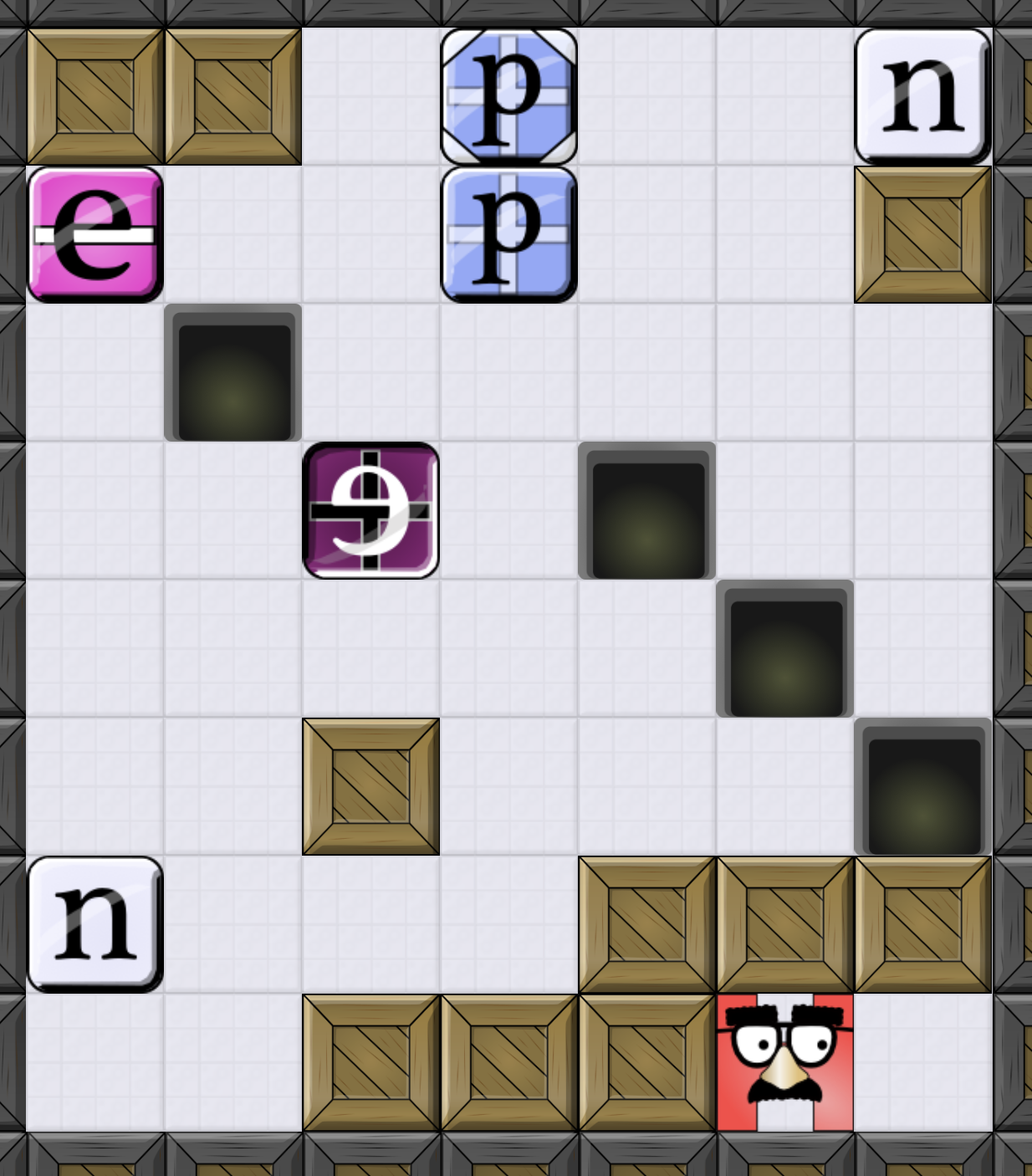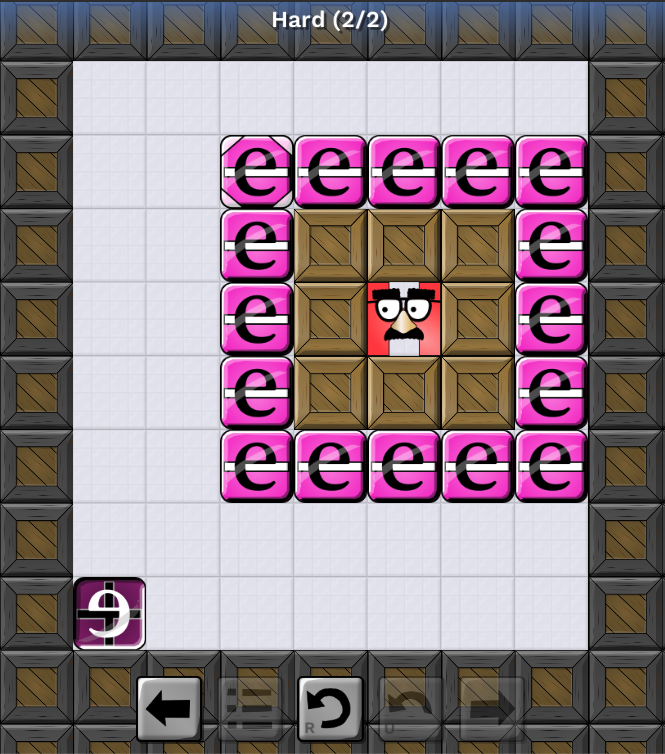 Wait, I remember this game...
Yes! This is a sequel to the original Agent Higgs, which came out in 2012... in fact just months before the Higgs boson was discovered. Which was (probably?) just a coincidence. That game had 140 levels of lepton fun. But I always wanted to add more, since leptons are really only half the story.
Quarks!
You can't have the Standard Model without quarks. So in the sequel, there are quarks, and neutrons, and protons, and the neutrinos behave differently, and, and, and... It's a lot. This version is still in development, but at the moment I'm aiming for 560 levels spread across fourteen chapters.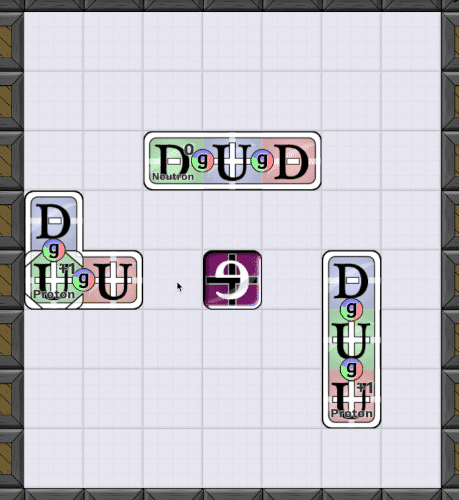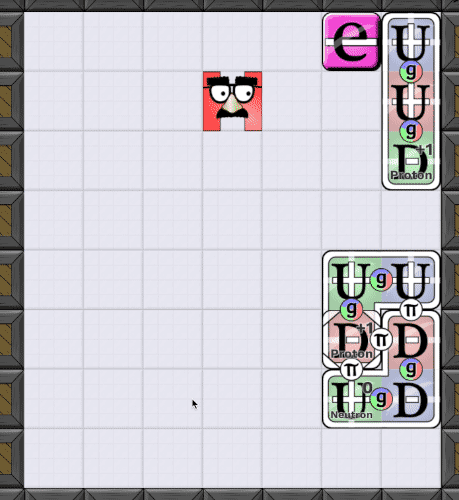 Getting the Game
The game will be available on iOS, Android, Mac, or PC. There will also be a free (read: shorter) version available online, which has 60 levels and a subset of particles.
The Physics
How accurate is the physics in this game? Well, it's a sliding box puzzle game, so let's be fair, I wouldn't use this to run important scientific simulations. But I did try to make the rules as accurate as possible in order to help players gain some knowledge and intuitions about how particles behave. And that's one reason I wanted to create this Higgs 101... to help folks learn more about how different pieces of the game do or do not reflect real world physics.
You can browse through the pages here to investigate a lot of the particle physics that's highlighted in the game, and I try to address the similarities and differences between this game and, well, reality. Or if you want to jump right into the thick of it, you can go take a look at all the things that are wrong. Or you can even go chapter by chapter.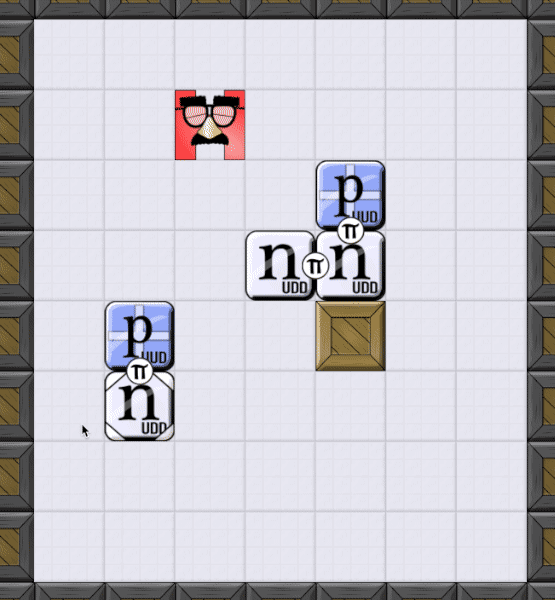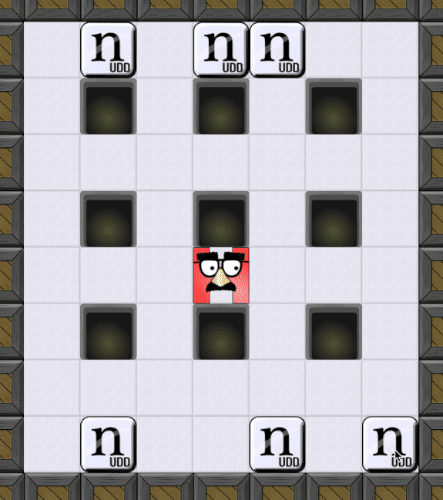 Who am I?
This game was created by me, Andy Hall, the developer behind TestTubeGames. I was a momentary grad student in physics before leaving and getting into the world of science education. I worked for a handful of years at a science museum before starting to build science games and simulations. I can't guarantee everything in this game or these resources is accurate, but I can guarantee it is not all accurate. So that's something, right?